Nesma to start domestic flights in Saudi Arabia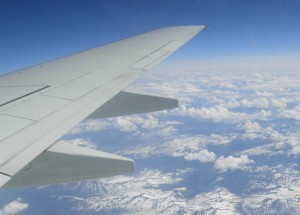 September 19 (TravelAndy): Saudi-owned and Egypt-based airline Nesma Airlines is ready to launch domestic flights in Saudi Arabia this November, said reports.
Nesma plans to connect the city of Hail in Saudi Arabia with 12 places across Middle East, with initial flights to Jeddah, Riyadh and Dammam.
"We will build our business model at Hail in two directions – first, direct flights to Hail, and the second, feeder flights," Ashraf Lamloum, managing director of the airline told Al Arabiya.
"We are trying to use Hail as a hub by feeding some passengers to other destinations," Lamloum said.
Nesma Airlines operates charter and scheduled passenger flights to all major cities in Saudi Arabia, UK, Poland, France, Italy and Spain.
GoAir to connect Hyderabad from Oct 12
|
New York eyes new landmark in 2018