Macau lawmakers set to discuss overtourism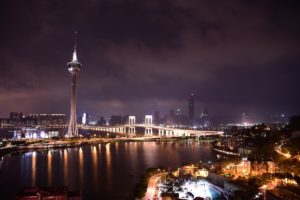 Macau (TAN): A debate request from Macau legislator Sulu Sou Ka Hou on the issue of overtourism in the city has been accepted by the Macau Legislative Assembly, although a date has yet to be confirmed.
Sulu Sou, 27, is Macau's youngest ever-elected lawmaker. He was voted into the Macau Legislative Assembly in 2017.
The request, which was filed by Sou on February 27, argued that if Macau continually expands the volume of passengers coming into the city, there will be a "negative impact" on the daily lives of residents, and also risk the quality of local tourism experience.
"With the positioning of Macau as a World Centre for Tourism and Leisure, it is the responsibility of the Macau SAR Government to take all feasible measures to minimise the negative impact of excessive passenger traffic on the livelihood of the local community," reads the statement.
The positioning of Macau as a World Centre for Tourism and Leisure has been endorsed as a key policy measure of the government of the Macau Special Administrative Region of the People's Republic of China, particularly in positioning the city within the Greater Bay Area framework.
The "Greater Bay Area" refers to the Chinese government's scheme to link the cities of Hong Kong, Macau, Guangzhou, Shenzhen, Zhuhai, Foshan, Zhongshan, Dongguan, Huizhou, Jiangmen and Zhaoqing into an integrated economic and business hub.
Sou also criticised the conditions of the leisure market as well as the 'limited' sources from certain tourism markets.
Macau attracted some 35.8 million tourists in 2018, an increase of 9.8 per cent from the previous year.
Community rallies to restore defunct rail bridge in Australia
|
Up to INR 1,000 off under SpiceJet's 'Terrific Tuesday' deal