US: Big Little Lies town wakes up to overtourism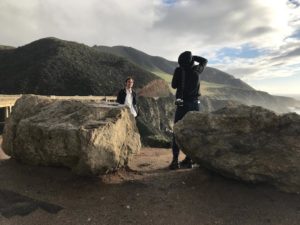 Monterey County, California (TAN): Overtourism is impacting places such as Venice, which has now introduced an entry fee. It has had an impact on places like the Croatian city of Dubrovnik. But this factor has also pushed the Game of Thrones shooting site to manage the industry more mindfully.
In Monterey County too, there's a push to shape tourism in a more sustainable way.
Bixby Bridge in Monterey County on the Big Sur coast in California became a most-sought-after destination sometime last year when it was featured in the opening credits of the HBO TV series Big Little Lies. Pictures of Bixby Bridge are all over social media.
Even on a rainy weekday, scores of tourists pose here for selfies, sometimes at risk to their own lives by getting too close to steep cliffs. Many litter the scenic location when they come to visit.
These are the kinds of behaviour that worry the residents of Big Sur. To improve tourist behaviour, a group of Big Sur residents created the "Big Sur Pledge". The goal is to remind people to respect this popular wilderness destination. It asks them to commit to sharing the road, leaving no trace, camping only where allowed. The pledge is modelled after Hawai'i's Pono Pledge.
The local hospitality industry is embracing the concept of sustainable tourism. The 2nd Annual Sustainable Hospitality Summit took place in Monterey County last month.
John Avella has helped revamp the hospitality management programme at California State University Monterey Bay. Coming from New York City, Avella said he was amazed by the region's natural beauty and the locals' respect for the environment. So he decided the school's programme would focus specifically on sustainable hospitality management.
"Let's face it, this overtourism thing can be something that just swallows us and we can't let that happen. And that's everybody's job," Avella said.
Take part in this survey. It could make your Vietnam visa process simpler
|
India e-tourist visa now valid for 1 yr; continuous stay for 90/180 days