Indian Railways talk disabled passengers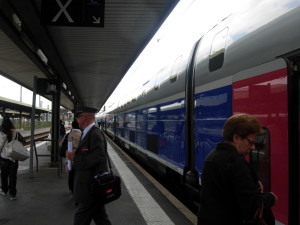 May 11 (TravelAndy): A panel set up by Indian Railways will take up the issue of how to make train travel across the country easier for people with disabilities, said reports.
The chairman of the the committee, industrialist Ratan Tata, reportedly assured National Centre for Promotion of Employment of Disabled People that he would take it up at the first meeting of Kaya Kalp, which is the name of the panel.
Kaya Kalp has been created to help better the services of India's state-owned railways. It's first meeting will be held on Tuesday in New Delhi.
This is positive development at a time when most European cities are built with people on wheelchairs in mind. There is always an elevator near a flight of stairs or escalator. Even trains and buses are build in such a way so that temporary ramps can be used by such people to get on or off.
Air Asia discount on Vizag-KL route
|
Mobikwik says hi to Indian travellers