Istanbul-Dhaka railway route on the table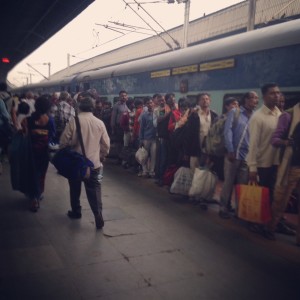 March 21 (TravelAndy): The proposal for an Istanbul to Dhaka railway route was discussed at a two-day meeting attended by the representatives of more than 11 countries in New Delhi last week.
The meeting on "Strengthening Railway Transport Connectivity in South and South West Asia" was organised by United Nations Economic and Social Commission for Asia and the Pacific (ESCAP) in co-ordination with Organization for Cooperation between Railways (OSJD) and the Indian railway ministry.
Discussions were held to strengthen the rail transport and provide connectivity to the countries in South Asia and South East Asia. Among the countries that took part in the meeting are Afghanistan, Pakistan, Nepal, Bhutan, Bangladesh, Myanmar, Iran, Russia, Kazakhstan, Turkey and India.
The meeting sought to review and identify innovative measures to strengthen cross-border railway transport within South and South-West Asia, which is one of the least connected and integrated sub-regions in the world despite its vast contiguous landmass.
The meeting brought together government officials and policy makers from several countries in South, South-West and Central Asia.
Speaking on the occasion, India's railway minister Suresh Prabhu said: "The idea is to bring rail connectivity in South Asia which will be beneficial for the economy. Our priority is to develop connectivity between Kathmandu and New Delhi, Kolkata and Kathmandu. We are exploring the connectivity between India, Myanmar, Bhutan, Bangladesh and Afghanistan. Connectivity between the countries in South Asia and South East Asia will be helpful for poverty alleviation and economy in this region. We require cooperation of the partner countries."
"Of particular importance is the proposal of an Istanbul to Dhaka rail route, also known as the ITI-DKD rail corridor. India hosts an important segment of this rail route. The most important feature of this proposal is that while this main rail corridor traverses the length of Southern Asia, it offers multimodal linkages with neighbouring sub regions, particularly catering to the transit requirements of landlocked countries of our neighbourhood." Prabhu said.
Plans to restore Dhaka-Darjeeling rail link
|
India: Alternate train for wait-listed passengers