Air Asia discount on Vizag-KL route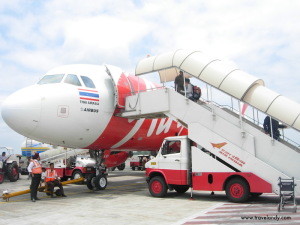 May 9 (TravelAndy): Air Asia is offering an inaugural discount to passengers flying from Vizag to Kuala Lumpur.
The airline flagged off its first direct flight to Malayasian capital from the Indian port city on Friday. Air Asia had announced the new route in March.
Flyers can now buy all-inclusive fares from Rs 3,399 for this route till May 17, applicable for travel from May 10 to September 30.
This fare is available on airasia.com, along with the Air Asia iPhone and android apps.
"We are excited to launch the seventh direct flight out of India to Kuala Lumpur from Visakhapatnam," Spencer Lee, head of commercial for Malaysia-headquartered AirAsia Berhad, reportedly said.
Apart from Vizag, Air Asia now has direct flights to Kuala Lumpur from Kolkata, Chennai, Trichy, Bengaluru, Kochi and Hyderabad.
British Airways to fly to Reykjavik, Salzburg
|
Indian Railways talk disabled passengers