India's first wheelchair taxis to roll out in Goa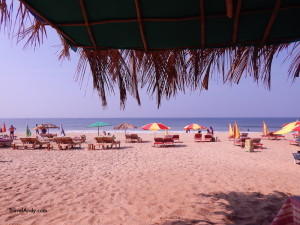 December 23 (TravelAndy): In an attempt to make Goa accessible for tourists with mobility challenges, Enable Travel, a travel company serving people with mobility issues, has joined hands with Ezy Mov, India's first point-to-point wheelchair taxi service provider, to offer guided tours in wheelchair taxis.
Five such vehicles will be run in the first phase in January 2019.
Debolin Sen, head, Enable Travel, said that Goa serves as one of the most popular Indian travel destinations for both domestic and international tourists, but lack of transport facilities for people with mobility issues, including elderly travellers, makes them unable to experience it in its broadest sense.
"To ensure barrier-free travel and enhance transportation within a destination, we have partnered with EZY Mov who are experienced to address this need. We are very proud to be continuing our commitment to make travel easy and hassle-free in India and working with like-minded partners to create an inclusive and accessible travel environment," he also added.
Speaking about the partnership, Bennet D'cunha, Co-founder and CEO, Ezy Mov said, "Ezy Mov and Enable Travel are the first movers on the accessible transportation and travel space on our country. Hence, we share the common vision of providing end-to-end assistance to our customers, travelling from all over the world into India and Goa in particular. This service will also be available for the local population to meet their healthcare and social needs."
Enable Travel began its journey in March 2017, and has hosted curated holiday experiences for the disabled and senior citizens alike.
Etihad Airways to introduce Boeing 787 Dreamliner to Barcelona
|
British Airways to fly from London City Airport to Croatia