India plans Delhi-Agra sea plane service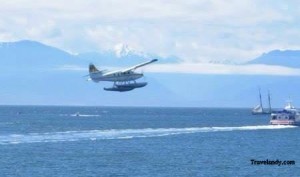 June 14 (TravelAndy): Forget road jams! Tourists from Delhi might soon be able to take a sea plane to go see the Taj Mahal in Agra.
India is planning to launch a 'fly boat' or sea plane service between the national capital and Agra, said The Times of India (TOI).
"The 'fly boat' project will start in the next three months. We have also been in discussions with the Airports Authority of India in order to frame rules and regulations needed to introduce seaplanes on this route," Nitin Gadkari, union transport minister told TOI.
This sea plane is going to operate on the river Yamuna, allowing tourists an aerial view of the entire city.
Apart from this route, there are plans of launching hovercrafts and sea buses in other water ways, across the country.
The first sea plane in India was launched last year, in Kerala. However, that is yet to be fully operational.
GoAir eyes international routes
|
Monsoon attractions galore for visitors to Goa