Amphibious vehicle in Goa this Oct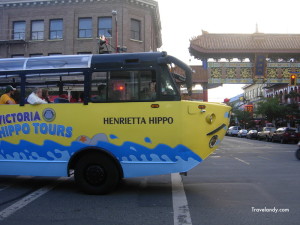 September 2 (TravelAndy): Tourists visiting Goa in October are in for more excitement as Goa Tourism Development Corporation (GTDC) plans to launch India's first amphibious vehicle service in the river Mandovi from October.
The vehicle would be able to carry 32 passengers at a time. It will ferry both in land and in the river. Goa officially will become the first state to make amphibious vehicles available for tourists and civilians, The Times of India reported.
GTDC will reportedly operate through a private agency Amphibian Tours.
Though the service is slated to begin in October to encourage tourist footfall, if they get the required permission from both transport department and port administration then it might begin from September, Nilesh Cabral, chairman of GTDC told The Times of India.
Goa is also planning to officially launch sea plane, hot air balloon and ropeway services in the coming tourist season.
Winter carnival in the Himalayas
|
India-Thailand road trip on cards