Telangana: Helicopter tourism on the cards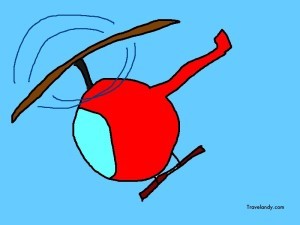 December 8 (TravelAndy): Telangana is planning to introduce helicopter tourism in Hyderabad, the state capital, The Hindu said.
Arrangements are also being made for hot air balloons and sea plane facilities, which are going to allow the tourists to enjoy a panoramic view of this four hundred year old Indian city.
A. Chandulal, the state's minister of tourism and tribal welfare, said that plans of promoting eco-tourism and tribal tourism along the catchment areas of Godavari and Krishna rivers are also on the cards.
Nallamala forest belt including  Somasila, Farhabad, Mallelateertham and Srisailam are highly suitable for eco-tourism. Similarly Medaram, Laknavaram, Tadwai, Mallur and Gattamma areas could be developed into tribal tourism spot, he added.
This intiative is being taken to attract an increased number of foreign tourists to the state.
Chennai airport resumes services
|
Dolphin boost to Maharashtra tourism