Tag: Berlin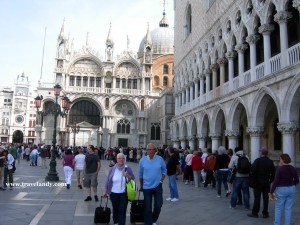 July 29 (TravelAndy): Bhutan pioneered a trend that the rest of the world is starting to replicate now to check the adverse effects of tourism, Bhutan Times claims.
In the recent past, the residents of Barcelona, Venice and Berlin have protested against mass tourism that have adversely affected their everyday life.
Tourists have also been known to damage historical structures in popular destinations such as Angkor Wat.
The tiny Himalayan country of Bhutan, on the other hand, have been taking measures to discourage mass tourism for quite some time now. The kingdom only saw 254,000 tourists in 2017 and consequently, its popular tourist destinations are hardly every crowded. Continue reading Bhutan pioneer in tourist-check trend: Report →