Pietermaritzburg in South Africa struggles to attract tourists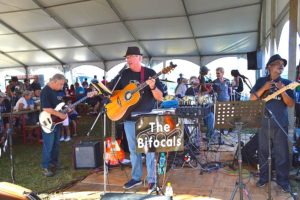 Pietermaritzburg (TAN): In spite of being the capital and the second-largest city in the province of KwaZulu-Natal in South Africa, Pietermaritzburg, located 67 kilometres from Durban, is struggling to attract local and as well international tourists.
Pietermaritzburg has a rich cultural heritage and affordable recreational activities. It is also known the world over for its colonial and liberation heritage. The city has historical connections with renowned leaders such as Mahatma Gandhi and the country's former president Nelson Mandela.
While this was the place where Gandhi was thrown out of a train because of his skin colour, an event which had a great impact on his thoughts and philosophies, Nelson Mandela gave his last public speech at Manaye Hall here in 1961 before being arrested.
The city's chairperson for the sustainable development and city entities portfolio committee Eunice Majola-Zondi told News 24 that with the competition for tourists increasing from cities across KwaZulu-Natal, it is getting harder to attract visitors to the province's capital.
People driving from Johannesburg to Durban often pass through Pietermaritzburg, but do not usually stop for meals at local restaurants or visit the crafts market.
"We are not advertising our tourism offerings as much as we should. Msunduzi Pietermaritzburg Tourism is trying its best but they need support," Majola-Zondi was quoted by News 24 as saying.
She blamed limited accommodation options and lack of conference facilities as a serious setback for local tourism.
For a long time, she added, the city did not take tourism seriously and therefore, lost out on investment from international entities for hotels and other essential tourism infrastructure. Pietermaritzburg does not have a five-star hotel nor can it boast of large conference venue like those found in Durban and Cape Town.
Majola-Zondi said there was plenty of prime land available for the development of hotels and conference centres around the city.
As an attempt to turn things around, Majola-Zondi said she was going to start taking the municipality's general manager for sustainable development and the tourism manager to the meetings of the province's investment and tourism committee.
"I want them to go there and hear what the other regions are doing and see what investment opportunities we are missing out on. Maybe they can motivate for our city to get some of those projects, because really there is nothing stopping us but our lack of trying," she added.
Japan is on the verge of a tourism spike, but it has hurdles to cross
|
Myanmar: French tourist spends a month in jail for flying drone