Japan is on the verge of a tourism spike, but it has hurdles to cross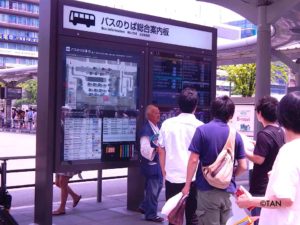 Tokyo (TAN): The tourism industry in Japan is on a high with it seeing an unprecedented 31 million foreign tourists in 2018 and the numbers are only expected to climb in the coming years, says The Japan Times.
In spite of its great potential, the archipelago country has not been among the foremost choices of international travellers because of problems such language issues for English-speaking tourists, the country being prone to natural disasters and it not many business establishments accepting cashless payments.
"We realize there are many Western tourists worried that Japanese society is not quite ready for English-language communication," says Hiroshi Tabata, head of Japan Tourism Agency (JTA), the government organisation that guides the country's tourism strategy.
"To this end, we will boost our effort to provide multilingual information and make full use of translation-related tools and apps," he told The Japan Times in an interview.
Japan will host several big-ticket international events in the next few years that is expected to attract even more foreign tourists. These events include the G-20 summit and Rugby World Cup in 2019, the Tokyo Olympics and Paralympics in 2010 and the World Expo in Osaka in 2025.
Tabata is excited about these events because of what they mean for Japan's tourism.
"This is a huge chance for Japan," he said. "We will take these opportunities to let the world know what Japan has to offer."
Japan now has set the target to attract 40 million tourists by 2020 and 60 million by 2030.
"We have another 10 years after 2020 where we can lay the groundwork for an influx of 60 million travellers by amplifying the capacity of airline flights and increasing accommodations in regional areas… I think Japan has the potential to achieve" the 60 million people goal, he said.
But there are hurdles to cross before Japan reaches the goals.
Cashless payments
Government figures reveal the availability of cashless payments in Japan are abysmally low at around 20 per cent, compared with 90 per cent in South Korea and 60 per cent in China.
Tabata says they were working to correct this situation.
Language barrier
A large percentage of Japenese people, including Tabata himself, are not fluent in speaking English. Public signage is also rarely in English. This need to be corrected to break down the language barrier between visitors and the Japanese people.
The Hokkaido earthquake last September exposed anew what the JTA has admitted is Japan's "insufficiency of multilingual communication". Tourists apparently didn't know where to go for help because of language barriers and they couldn't understand instructions regarding transportation and flights, said a report.
The Japan Tourism Agency is increasing the number of multilingual information centres at popular tourist spots for this reason.
Now, disaster hotlines to the Japan National Tourism Organization, which runs under the JTA umbrella, available 24 hours a day in English, Chinese and Korean.
"Now that there are so many people visiting our country, we share the understanding that multilingual announcements and explanations are of paramount importance," Tabata said.
Jane Goodall to sound sustainable tourism bugle in Sierra Leone
|
Pietermaritzburg in South Africa struggles to attract tourists