Protests before elections affect tourists in South Africa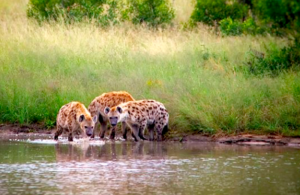 Hazyview, South Africa (TAN): Tourists movement to and from Kruger Gate and Sabi Sand Game Reserve have been affected by protests by the local people and many have missed planes and buses, media reports said.
The situation is unlikely to become better before the national elections, which are scheduled to be held in May.
Hazyview is a sub-tropical farming town in Mpumalanga. Most of the province of Mpumalanga's private game reserves, including Sabi Sand, are found just east of Hazyview. The 65,000-hectare Sabi Sand Game Reserve, a private game reserve in South Africa, is located on the south-western corner of the Kruger National Park.
"It is inevitable that it will continue until May," Hazyview Chamber of Tourism and Business chairman Chris Harvie was quoted as saying by the Lowvelder.
Tourists have missed flights, buses had to turn around and local operators suffered because tourists now preferred to fly directly into the private game reserves.
"That way they do not see or experience the rest of Mpumalanga and perceive the province to be 'behind a fence'," Tom Vorster of the Kruger Lowveld Chamber of Business and Tourism was quoted as saying by the Lowvelder. "It affects freelance transport operators the most because they hardly get work any more."
Vietnam's Hanoi named cheapest Asian city for backpackers
|
Tourist nearly swept away by giant wave near Bali