Hornbill festival from Dec 1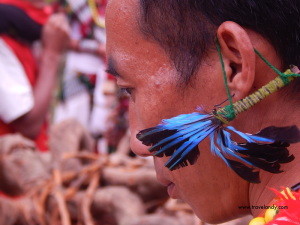 November 28 (TravelAndy): The Hornbill Festival is scheduled to be held from December 1- 10, 2016 in Kisama village in northeastern India's Nagaland state.
This festival celebrates the heritage, culture, music and livelihood of the tribes from in and around Nagaland.
Around two lakh domestic and international tourists are expected to attend this festival.
Live rock music and dance will be performed in the festival arena. Additionally, historical artefacts, geographical relics and cultural troupes from all tribes will be on display.
The Hornbill festival was first celebrated in the year 2000, after which it has been an annual affair.
Bhutan Air to fly Bangkok-Bodh Gaya from Dec 4
|
Jet Airways offers ticket from INR899