Myanmar: French tourist spends a month in jail for flying drone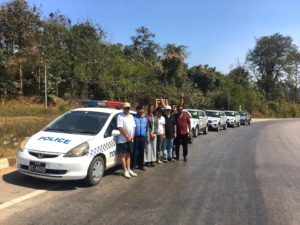 Naypyidaw (TAN): A French tourist is spending a month in a Myanmar prison after being arrested for flying a drone close to the country's Parliament building, media reports said.
The Myanmar authorities booked Arthur Desclaux (27) in February for brining a drone into the country without the requisite permits and flying it in a prohibited zone.
Though the offence carry a maximum sentence of three years, the court only gave the French tourist a one month sentence because he pleaded guilty but insisted he was not aware of the local laws.
After pronouncing the sentence, the judge said: "We gave him a light sentence — one month imprisonment with labor was given to him as he confessed with sincerity that he was guilty."
French embassy official Frederic Inza, who attended the trail said they were happy the judge gave Desclaux a light sentence because Desclaux "did not have any bad intentions". "That said, a month in prison is still a lot for a simple tourist," he added.
He said the French government would try to make sure tourists were aware of local laws, especially concerning drones, which were becoming increasingly popular.
The French tourist, who was taken into police custody on February 7, is expected to be released on March 8.
Pietermaritzburg in South Africa struggles to attract tourists
|
Drink 'feni' but don't do drugs: Minister advises visitors to Goa