For India, Thailand holidays are on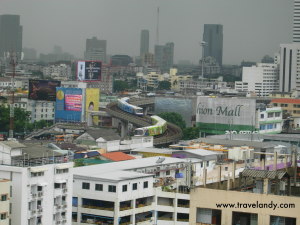 August 23 (TravelAndy): Travel agents have found that there have hardly been any cancellations from Indian tourists on holiday bookings in Bangkok in the wake of the deadly bombing in the Thai capital on August 17 that killed 20 people and wounded around 130, The Times of India reported.
"Thailand still remains a popular destination for Indian travellers. The Bangkok blasts have not fuelled major security concerns among travellers, but they are definitely cautious now," said Ranjeet Oak, chief business officer – holidays, of MakeMyTrip.com.
"Since there is a long weekend coming up in September, we have witnessed more queries for Thailand compared to other Southeast Asian countries, despite the blast," said Manmeet Ahluwalia, the marketing head of Expedia India.
However, several reports suggested that tourists from other parts of the world had been cancelling their Thailand holidays. A number of tourists from Oman and China have canceled their bookings.
The Thailand government is making efforts to assure travellers that they have the situation under control and the country is safe and ready to welcome them.
Bangkok tourism feels blast heat
|
Tourist tax in Airbnb Paris from Oct