CCTV cameras in Goa shacks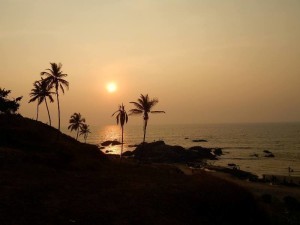 June 29 (TravelAndy): To ensure safety for tourists, Goa has made it mandatory for all beach shacks to install CCTV during the tourist season, starting from October, 2016 said The Hindu BusinessLine.
Shacks are temporary eateries, which are set up during the tourist season, along the 106 kilometer coast line of India's beach state.
Additionally, Goa tourism has decided to make the beaches more environment-friendly. So, apart from CCTV installation, they have also taken measures to dispose garbage and mount toilets along the beach stretch.
The CCTV initiative is expected to make the beaches in Goa more secure for tourists across the globe and put control over anti-social activities on the beaches
Bahrain reduces visa fees by 80% for Indians
|
GoAir offers tickets at INR849