Bus plan to connect India-Nepal-Bhutan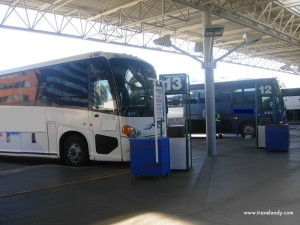 September 15 (TravelAndy): The state of West Bengal in India might soon be connected to Nepal and Bhutan by a bus service, reported the Times of India.
The West Bengal government plans to start buses from Siliguri in north Bengal to Nepal's capital, Kathmandu and Bhutan's capital, Thimpu.
The date of inaugurating this service has not been decided yet. However, it is expected to begin during Durga Puja, the biggest festival in West Bengal.
The ministry of external affairs is in talks with the governments of both Nepal and Bhutan. They are reportedly negotiating the date of launch.
The distance between Siliguri and Kathmandu's is 660km, which is expected to be covered by the buses in 16 hours including customs check. Tickets will be priced at INR1200.
It will take approximately eight hours including customs check to reach Thimpu, which is 330km away from Siliguri. Tickets for Thimpu will cost INR550.
This service, once started, will be a significant boost to tourism of all the three countries.
Chandigarh's international airport opens
|
Tourism festival in Leh