Tourism festival in Leh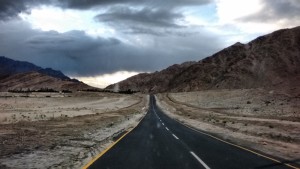 September 15 (TravelAndy): In an attempt to boost tourism, Jammu and Kashmir tourism department is organising a festival from September 20 to September 27 in the Leh district of Ladakh, said reports.
The event will showcase the traditional  products of Ladakh. It will also have handicrafts exhibition, photograph exhibition, musical concerts, polo matches and ethnic food for visitors.
This eight-day festival, which will be held in the northern most state of India, will conclude on World Tourism Day.
Ladakh, in Jammu and Kashmir, is a favourite destination among tourists from across the world. It is a landscape full of mountain passes, including the  KhardungLa, the highest motorable pass in the world.
Bus plan to connect India-Nepal-Bhutan
|
AirAsia to fly Bhubaneswar-Kuala Lumpur