Bicycle highway to connect Agra and Etawah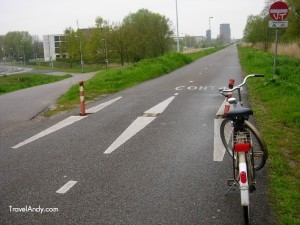 May 12 (TravelAndy): To encourage eco-tourism, India's Uttar Pradesh state has decided to construct a 197 KM long bicycle highway from Taj Mahal in Agra to Lion's Safari in Etawah, said reports.p
The first of its kind in India, this bicycle highway along the Agra-Etawah main road will cover many important tourist spots.
Beginning from the eastern gate of Taj Mahal, it will run along tourist spots including Raja Bhoj ki Haveli, Bateshwarnath Temple, Mela Kothi Jarar, Naugava ka Quila and village areas that lead to the lion safari in Etawah.
The highway will be a treat for the tourists. Cycling from the Taj Mahal to Etawah lion's safari, they will experience a panoramic view of Agra and rural Uttar Pradesh.
The state government's approval to this new tourism initiative is expected to draw a significant number of domestic and international tourists.
Law against tourist harass on cards
|
Sourtoe Cocktail Club seeks donation of toes