Germany opens its first bicycle highway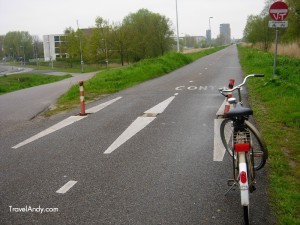 January 1 (TravelAndy): Germany has thrown open the first five kilometres of what is set to become a 100km bicycle super highway, said reports.
This route, situated built on the unused railway tracks in the Ruhr industrial area in west Germany, will connect ten cities of Duisburg, Bochum and Hamm along with four universities.
This bicycle highway system, once fully functional, is expected to provide a commuting route to more than two million people, as a result there could be 50,000 less cars on the road in the area.
A bicycle highway is ideally four feet wide with passing lanes. It also has overpasses and underpasses to facilitate cross road traffic.
Such bicycle highways already exist in the Netherlands and Denmark. This initiative is a first of its kind in Germany.
Ice-climbing event at Pahalgam
|
Uttarakhand to host spring bird festival