Taj Mahal debuts on Twitter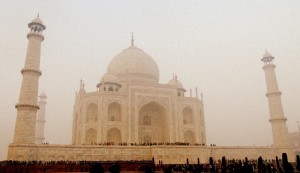 August 15 (TravelAndy): Taj Mahal made its debut on Twitter on the occasion of India's Independence Day on Saturday.
The handle — @TajMahal — calls itself the official Twitter handle of the "world's most loved monument" and displays a link to the Uttar Pradesh tourism website.
It already has close to 5,000 followers.
The first tweet from the handle went, "There are two kinds of ppl in the world. Those who have visited me and follow me here and those who haven't seen me and yet follow me here."
One of the world's wonders, the monument was built by Mughal emperor Shah Jahan and is situated in Agra.
It is one of India's biggest tourist draws.
Airbnb worry for hotels
|
Sleep cheap in a New York taxi