Tag: access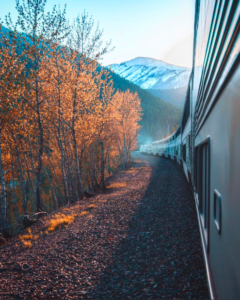 Washington D.C. (TAN): Amtrak, the government-owned passenger train services in the US, has announced that in order to enhance customer experience at Washington Union Station, it is looking for a general contractor to modernise the Claytor Concourse.
Claytor Concourse, Union Station's intercity passenger and commuter rail pathway, was constructed in the 1980s. It consists of the waiting areas for Amtrak passengers, along with retail and food joints, and toilets. Maryland Area Regional Commuter Rail, and Virginia Railway passengers too can use it.
After releasing a Request for Qualifications (RFQ) on January 4 this year, the railroad company and its partners are all set to start a two-stage process to pick a contractor for the concourse's revival.
Continue reading Amtrak to improve facilities at Washington Union Station →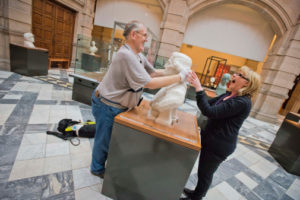 October 21 (TravelAndy): With more than half of people with access requirements avoiding going to new places if they can't find information about accessibility, VisitEngland and VisitScotland have formed a unique partnership to help businesses tap into the accessible tourism market.
The national tourism organisations have launched a new, free to use website for the easy production and publication of Accessibility Guides. An Accessibility Guide is produced by tourism operators to provide potential visitors with important accessibility information about their venue and service.
The website provides tourism venues with an opportunity to increase business by providing information to potential visitors with access requirements in a user-friendly format. As well as being easier for businesses to complete, the new guide format standardises how information is presented making it easier for disabled customers, their friends and family to compare venues. Continue reading England & Scotland focus on accessible tourism →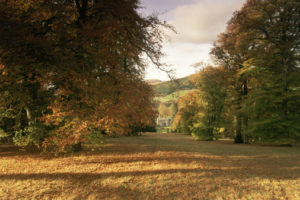 September (TravelAndy): If anything stirs the heart and soul, it's a walk through a woodland in Scotland: as the leaves turn rich red, gold and warm orange, as the crisp air moves in, before settling in front of a crackling fire for a comforting hot chocolate or wee dram.
Visitors to Scotland this autumn can follow in the footsteps of poets William Wordsworth and Robert Burns who felt inspired by the rich tapestry of autumn: from enchanted Perthshire forests, to the fairy glens of the Highlands, to the coastal trail of Aberdeenshire, among many other places to visit.
Autumn in Scotland is a truly magical time. Continue reading Check out Scotland's beautiful autumn colours →