San Francisco is TAP Air Portugal's new destination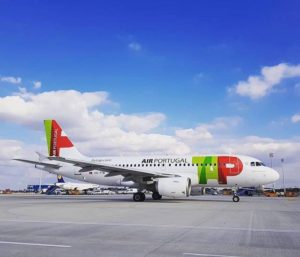 December 26 (TravelAndy): TAP Air Portugal has announced San Francisco as its new destination, with five flights operating between Lisbon and the American city each week starting next year.
Operations will begin on June 10, 2019, with five flights flying to and from Lisbon on Mondays, Tuesdays, Thursdays, Saturdays, and Sundays. While flights from Lisbon will take off at 10.00 am, and arrive in San Francisco at 2.40 pm, local time, the ones in the opposite direction will depart at 4.10 pm, and reach Lisbon at 11.25 am, on the following day.
San Francisco will be the airline's third new destination in the United States and eighth destination in North America in 2019. Antonoaldo Neves, CEO of TAP, said the airlines was following its expansion plans in the United States.
Ivar C. Satero, director, San Francisco International Airport, said, "we are proud that TAP Air Portugal has selected SFO for its growth plans on the United States West Coast. We share TAP's passion for making air travel an enjoyable experience, and travelers in the San Francisco Bay Area can look forward to an easy and economical way to travel to Portugal and beyond."
TAP Air Portugal will use the brand new Airbus A330, with state-of-the-art personalised entertainment system and connectivity, for this route. The connectivity will enable free text web based messaging for all passengers.
Talking about the aircraft, Antonoaldo Neves said, "TAP will be the first airline in the world to fly the most efficient and comfortable aircraft in the world and also innovates with this new service, which allows all passengers to be always connected. TAP will be the first European airline to offer unlimited Wi-fi web based messaging service on transatlantic flights."
Qatar Airways to fly to Malta from June
|
SpiceJet: New flights from Hyderabad to three cities