Vietnam's Hanoi named cheapest Asian city for backpackers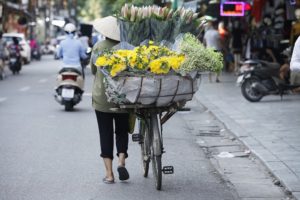 Hanoi (TAN): Tourism price index website Price of Travel has named the Vietnam capital as the cheapest Asian city for backpackers.
The low costs attract a large number of holiday-makers to Hanoi.
However, experts said, sustainable tourism development requires much more. Diverse and quality products and services are what keep tourists staying longer, spending more money and returning to the city. Consequently, the city's tourism sector needed to consistently pursue long-term and sustainable strategies.
Apart from tourism based around the city's cultural and historical heritage and rich cuisine, Hanoi has focused on developing high-quality tourism products and upgrading local infrastructure.
Hanoi received more than 2.4 million tourists in January, a year-on-year increase of 10.4 per cent, according to the municipal department of tourism.
Of the figure, international arrivals reached nearly 634,000, up 16 per cent compared to the same period last year. Those who stayed overnight in the city was 445,000, mainly from South Korea, China and Japan, according to local accommodation service providers.
Domestic holidaymakers numbered 1.7 million, an increase of 8.5 per cent.
Total tourism revenue was estimated to surge 34.2 per cent year on year to USD 383.3 million.
Hanoi welcomed 5.74 million foreign visitors in 2018, up 16 per cent against 2017, among 26 million tourists spending time in the city.
Last year, the city was ranked 12th among the 25 best global destinations, and one of the two cities in Vietnam to enter the most prominent group in the world in terms of room reservation.
Hanoi's key tourism markets include China, South Korea, Japan, France, US, UK, Germany, Thailand, Malaysia, Singapore and Canada.
Second on the Price of Travel list is Ho Chi Minh City, also from Vietnam.
Botswana's elephant hunting proposal triggers debate
|
Protests before elections affect tourists in South Africa