Egypt promotes itself at Football World Cup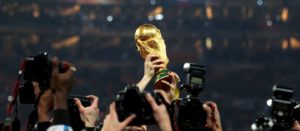 June 17 (TravelAndy): Egypt is promoting itself at the Football World Cup, currently on in Russia, to attract visitors to the North African country.
Egypt tourism minister Rania al-Mashat said the campaign, named "Egypt – Experience & Invest", which will be prompted in the tournament's 64 matches, will help attract tourists to Egypt, said reports.
The minister said the campaign also intended to encourage the Egyptian team.
Tourism in Egypt has taken a hit since 2010 because of the unstable political situation and security issues.
Two mass uprisings took place in the country that toppled two presidents. Tourist footfall fell from 14.7 million in 2010 t0 around eight million in 2017.
Sharjah attracts visitors with its gorgeous mosques
|
Trouble-torn Kashmir seeks to attract foreign tourists