Travel Iceland with a 'stopover buddy'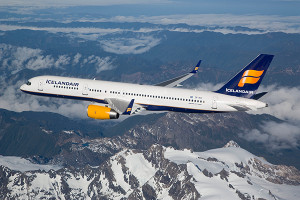 February 8 (TravelAndy): Icelandair has announced a service as part of which the airline will offer passengers a "stopver buddy" during their stay in Iceland free of cost.
A stopover buddy is an Icelandair employee, who will accompany a passenger, for free, on adventure tours and travel experiences. The appointed person will act as a local tour guide for the visitor.
The selection of stopover buddy can be made on the basis of a traveller's interest that can include culture, lifestyle, food, and even health.
All stopover buddies will have a 30 second video, which will facilitate preference and selection.
Icelandair CEO Birkir Hólm Guðnason, said that passengers can also opt to ask him, to personally join them during their adventure stopover in Iceland, said reports.
Discounts on India-North America flights
|
India: Tourist helpline in 12 languages