Delhi-Leh bus service begins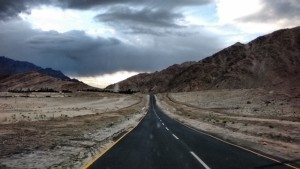 June 8 (TravelAndy): This summer, road trip enthusiasts can benefit from the most cost-effective means to reach the beautiful Ladakh in India's Jammu and Kashmir state.
Himachal Road Transport Corporation (HRTC) started operating a bus service between Delhi and Leh on Monday, with one way tickets priced at INR1353 per person.
This nonstop journey of 1050km, across the some of the highest motorable mountain passes of the world, will take approximately 33 hours.
Tickets have to be booked from authorised offices and no online booking facility is available at the moment.
"We change a bus at Keylong to ensure safety of the passengers, as there is no service station in a large stretch between Darcha and Leh," said Rashid Shaikh, regional manager, HRTC.
"The bus will pass through some of the highest and dangerous mountain passes of the world including Taglang-la (17,480 ft), Lachulung-la (16,600 ft), Baralacha-la (16,050 ft) and Rohtang-la (13,050 ft)," Shaikh added.
The Delhi-Leh bus service is among one of the highest and longest bus routes of the world.
Go boating at Chemballikundu tourism park
|
Floating waterfall at Versailles