SpiceJet extends sale, adds seats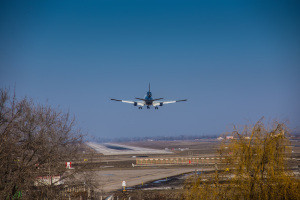 May 1 (TravelAndy): India-based budget airline SpiceJet has extended the sale of it's INR999 discounted tickets till May 3 and added one lakh more seats to the 1.5 lakh already on offer.
The company has also brought more travel days under this offer. Passengers flying from June 22 to October 15 can now benefit from the offer, the airline said.
The sale with fares starting from INR999 is available for all direct and connecting domestic flights of the airline for passengers without check-in luggage.
Spicejet allows 7kg of cabin luggage per person, apart from a standard size laptop bag or women's purse.
Passengers carrying additional baggage at these fares will be required to pay a flat INR750 for up to 15kg during check-in at the airport. After 15kg, the excess luggage will be charged on per kilogram basis, at the applicable rates of the airport concerned.
Passengers can avail of the offer by booking on www.spicejet.com, online travel portals and through travel agents.
Maui beaches closed after 'shark attack'
|
Australia: Jetstar popularity growing