Discounts on Tigerair India-Singapore fares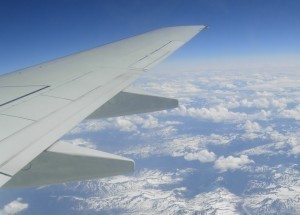 July 8 (TravelAndy): Tigerair is offering 50 per cent discount fares on its flights to Singapore from Indian cities on the occasion of the city-state's 50th Independence year.
Singapore Airlines holds the majority stake in Tigerair.
On bookings till July 15, the airline is offering one-way fares of INR3,799 from Chennai, INR3,999 from Kochi, INR4,299 from Hyderabad, INR4,999 from Trichy and INR5,499 from Bengaluru.
The fares, which are available on limited seats, are inclusive of taxes but excludes USD2.50 booking fee per passanger per sector for credit card payments.
India: 12-language helpline for tourists
|
Checked-in bags to stay free up to 15kg