SpiceJet offers fares from INR999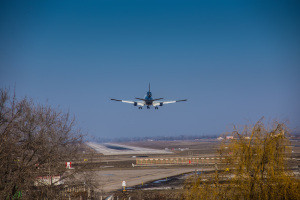 April 28 (Travelandy): India-based airline SpiceJet is offering fares from INR999 for passengers travelling without check-in luggage.
According to a statement by the airline, 150,000 seats are on sale.
This offer is applicable to bookings made till April 29 and travel dates between July 1 and October 15.
Spicejet allows 7kg of cabin luggage per person, apart from a standard size laptop bag or women's purse.
"Those who travel light no longer have to wonder why they must pay for luggage that they do not carry," SpiceJet CEO Sanjiv Kapoor said.
Passengers carrying additional baggage at these fares will be required to pay a flat INR750 for up to 15kg during check-in at the airport.
Japan: Land emerges from sea
|
Maui beaches closed after 'shark attack'