Travel light and save on SpiceJet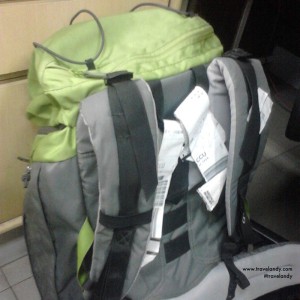 July 1 (TravelAndy): Indian low-cost airline SpiceJet has announced that it will offer discounts to passengers who travel light.
Passengers without check-in luggage will save INR200 on one-way flights and up to INR1,000 on return flights.
The rules on cabin luggage remains the same – a bag weighing up to 7kg apart from a woman's purse or a standard-sized laptop bag.
The discount is available on direct (including via) domestic flights that are booked at least 30 days in advance.
The airline emphasises that it is not charging for checked luggage for those who select the normal fares.
If someone books the discounted fares and later decides to carry check-in luggage, the airline will charge them Rs 500 for up to 10kg and Rs 750 for between 10kg and 15kg. If the weight of the luggage is more than 15kg, the passenger will have to pay INR750 and INR250 for every additional kilogram.
This amount will be payable during check-in.
AirAsia announces Bengaluru-Bangkok flight
|
Barcelona: Freeze on tourist accommodation