Scoot to make India debut on May 24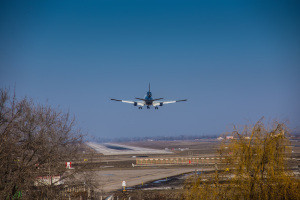 April 22 (TravelAndy): Scoot, a wholly owned subsidiary of Singapore Airlines, is all set to start flights to India from May 24, 2016.
Scoot plans to operate from Singapore to three Indian cities — Chennai, Amritsar and Jaipur.
The airline will operate daily direct flights on the Singapore-Chennai route with flights departing Singapore at 22.55 and reaching Chennai at 00.10 the following day. The return flight will take off from Chennai at 01.20 and land in Singapore at 08.25.
Thrice a week flights to Amritsar will leave Singapore onTuesdays, Thursdays and Saturdays at 09.00 and reach Amritsar at 12.10. The return service will take off from Amritsar at 13.20 and reach Singapore at 21.45.
Scoot plans to add a fourth flight on the Singapore-Amritsar route from July 1, 2016.
Four direct flights will operate between Singapore and Jaipur onMondays, Wednesdays, Fridays and Sundays.
The flights will leave Singapore at 20.35 and reach Jaipur at 23.30. The return flight will leave Rajasthan's capital at 00.40 and touchdown in Singapore at 08.45.
Scoot operates to 17 destinations at present and is looking to expand its operations in the coming months.
Under-sea tunnel for India's first bullet train
|
Rent an air taxi to see Rajasthan