Jaipur to host its first open air photo festival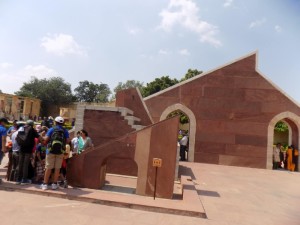 February 4 (TravelAndy): Jaipur in India's desert state of Rajasthan will host its maiden travel photography festival from February 5 to February 14.
This will be an open air exhibition of photographs taken by famous international photographers.
The participants include Graciela Iturbide and Mauro Bedoni  from Italy, Laurent from France, Xiao Xiao Hu  of China) and Thomas Seelig of the Winterthur Museum, Switzerland, among others.
The exhibition will be hosted at heritage sites of Jaipur in order to showcase the culture and historical importance of the city to the visitors.
Apart from the exhibition, the event will also include photo marathon scheduled across a prescribed route in the city. Locals and tourists will get to participate in this marathon through social networking sites.
New airline to link Iqaluit, Ottawa & Halifax
|
Uber boost to tourism in Malaysia's Perak