Puducherry to develop own Marina Beach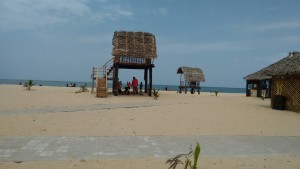 October 18 (TravelAndy): India's union territory, Puducherry has decided to develop its Vambakeerappalayam beach near the Puducherry light house, into a tourist destination, said reports.
"The beach has to be converted to a place where people with their families can come and spend their evenings. Buses should be operated to the beach and tourists can be taken free of cost for one week and later by fixing a ticket fare," Kiran Bedi, Lt. Governor of Puducherry was quoted as saying.
The beach will developed into a Marina beach, which will bear similarity with Marina beach in Chennai. It has been rechristened as 'Pondy Mareena'.
Puducherry, is one of the popular tourist destinations in India, which is home to several pristine beaches and a French colony.
AirAsia latest to ban Samsung Galaxy Note 7
|
Hot air balloon rides back in Goa