Perth Festival 2019 first shows revealed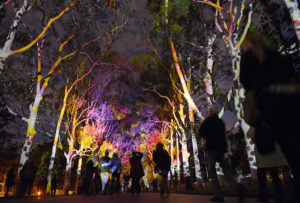 August 14 (TravelAndy): The popular Perth Festival is returning in February next year, with the free opening event – Boorna Waanginy: The Trees Speak – supported by the state government, through Tourism WA.
This amazing light and sound production will showcase Perth's iconic Kings Park, and two streams of understanding about our land: Noongar knowledge and Western science, within the beauty of our unique natural environment.
Boorna Waanginy: The Trees Speak is exclusive to Perth and was a highlight of the 2017 Festival.
Other major events featuring in the 2019 program will include Vietnamese bamboo circus show Lang Toi; the stunning physical theatre piece The Great Tamer; and the Australian premiere of The Magic Flute, presented with the West Australian Opera and West Australian Symphony Orchestra.
The early launch of these four key Perth Festival shows will give interstate and international visitors more time to plan their trips to Western Australia.
For these and other event highlights, visit the Perth Festival website. The 2019 Perth Festival runs from February 8 to March 3. The full program will be announced on November 1, 2018.
Hippo kills tourist in Kenya, another injured
|
There was never a better time to travel for the budget traveller