Tag: Perth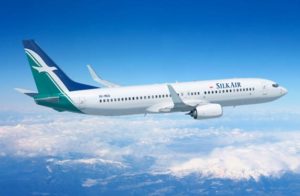 Singapore (TAN): Singapore Airlines' regional wing SilkAir has announced the increase of flight frequency to the Australian city of Cairns, from June 2, 2019.
The number of SilkAir flights from Singapore to Cairns will go up from five to seven, with one flight on each day of the week. The new flights will be offered on Sundays and Tuesdays.
SilkAir will use Boeing 737 Max 8 aircraft to fly to Cairns.
Talking about the raised frequency, Foo Chai Woo, chief executive, SilkAir, said, "we are proud to announce a daily service to Cairns, providing greater accessibility and connectivity for our customers."
Continue reading SilkAir increases Singapore-Cairns flight frequency →