Oyo Townhouse debuts in Bengaluru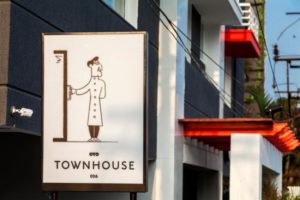 May 31 (Notintown.net): OYO, an Indian hospitality company, on Monday introduced its mid-market offering, OYO Townhouse, in Bengaluru.
With the first Townhouse in Karnataka, OYO will break new ground as a category innovator.
After its maiden Townhouse in the Garden City at Indira Nagar, OYO plans to expand Townhouse hotels at other popular locations in the city, including Koramangala, MG Road, Trinity Circle and Marathahalli.
Priced at INR 2500 and upwards, Townhouse provides a unique hospitality experience in the heart of popular neighbourhoods.
By the end of year 2017, OYO will establish 25 Townhouse properties in and around Bengaluru.
Speaking at the occasion Abhinav Sinha, COO-OYO said, "OYO Townhouse utilizes our state-of-the art technology and patented processes to deliver a unique hospitality experience. Townhouse's "neighbourhood" connect is a result of understanding that Millennials like to switch seamlessly from work to play. They want freedom to choose, change and decide at a moment's notice, but that flexibility is not extended to quality and consistency of service, which remains non-negotiable. Travel and hospitality are at the heart of this 'planning paradox'."
The hospitality industry in India suffers from a major disconnect between demand and supply of quality living space, forcing travellers and city-dwellers to compromise on decision variables of location, comfort and pricing.
OYO Townhouse will look to address this gap by creating an equilibrium between location, comfort and pricing using OYO's proprietary technology and skilled talent pool of hospitality experts.
The company undertakes complete operations of these units along with interior and exterior construction with a group of highly qualified architects and structural engineers.
OYO entered Karnataka in September 2014 and now partners 500 hotels with over 6000 rooms in the standardised budget segment.
Karnataka itself is home to more than 80 Fortune 500 companies and over 700 multinationals.
"The Townhouse concept of home, cafe and shopping experience delivered at hotels in exciting and accessible locations will attract the growing class of young millennial students and workers in the state," a company statement read.
Abhinav added, "We pride ourselves on our innovation-first approach to enabling greater convenience and predictability in the accommodation sector. We are extremely excited about this opportunity to present the modern face of hospitality to travellers in Karnataka. One just has to think of breaking away from routine on impulse and with Townhouse, a neighbourhood destination is there in one's reach. It gives me great pride to share today that we are also entering into a partnership with KTDC to operate a few of the Jungle Lodge Resort (JLR) properties. Now a reliable OYO experience awaits you at JLR!"
Air Canada to launch own loyalty program in 2020
|
Air India to fly Delhi-Copenhagen direct from Sep 16