India mulls Wi-Fi on domestic flights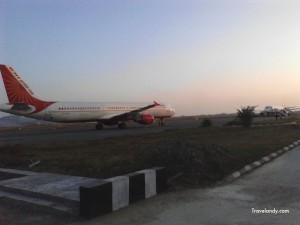 August 29 (TravelAndy): India is considering introducing in-flight Wi-Fi on domestic flights, said reports.
Aircrafts in Indian skies do not allow Wi-Fi on board due to security reasons now. However, things might soon change with the government considering it.
"The matter has been taken up with other government departments. You may soon get the good news as there is a broad understanding (on the issue)," aviation secretary R,N, Choubey was quoted as saying.
The decision on introduction of in-flight Wi-Fi services might be finalised by the beginning of September 2016, Choubey added.
Once the service is formally introduced, passengers will be able to surf the net and even make emergency calls, during their flight.
Several international airlines like Air Canada, Air France and Air China already offer in-flight Wi-Fi, but they switch the service off when they enter Indian airspace.
J&K organises 'Climbathon' in Kargil
|
Air Arabia offers EMI payment option to Indians