Heat & drought hits Maharashtra tourism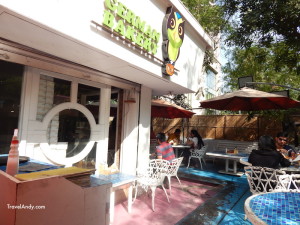 April 30 (TravelAndy): The ongoing heat spell in India's Maharashtra state, has led to decline in tourism, said The Times of India (TOI).
Maharashtra's second largest city, Pune is facing a significant dip in tourist arrival, with various travel operators reporting cancellation of summer trips to the city.
"Water scarcity is certainly a threat for the tourism sector here," Sachin Gosavi , area manager, sales and marketing at Girikand Travels told TOI.
Apart from Pune, touristy places in the state including Aurangabad, Vidarbha, Ajanta and Ellora, Tadoba national park or Anandvan are not getting expected bookings from tourists.
Records from Maharashtra Tourism Development Corporation (MTDC), has also reflected significant drop of tourist arrival in the state as compared to last year summer. The MTDC record also reports that popular places like Karla, Panshet and Mahabaleshwar have also received much lesser tourists in summer, 2016.
Gulf Air to start Manama-Dhaka flight
|
Air Canada to fly Vancouver-Delhi nonstop