Countdown to Trip #next

Which do you like more — the sea or the mountains?
That's a question I hear often. Way too often. And I just cannot devise an answer to it.
To me, it doesn't matter that much if it is a popular beach, a sleepy village, a snowy mountain peak or a vibrant city because what my heart craves the most is just to be on the move.
In pretty much the same manner, when people ask me my favourite of all the places I have visited, I find myself at a loss. To me, every place is a different experience, and unless I have had a particularly unpleasant experience somewhere, I wouldn't like to compare it with other places that might be awesome in their own way.
In a few hours, I am heading out to explore two cities in India for the first time — Hyderabad and Pune — and I'm as excited about them as I would be about two little villages in Normandy along the English Channel.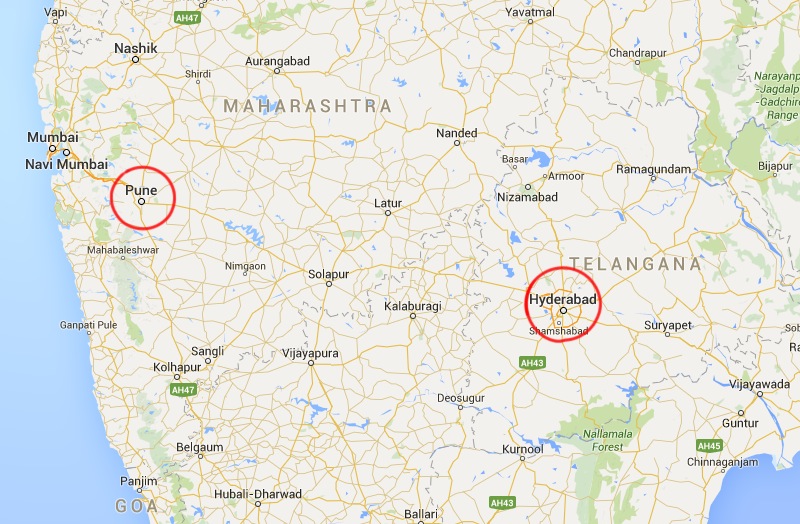 With this trip, I am once again looking to combine meeting up with friends with seeing new places.
I travel to renew ties with people I know and also connect with new people. More than seeing new places, meeting new people is a bigger travel inspiration for me. 
One thing special about this trip is that I am travelling first class on Indian Railways for the first time. (I'll write on it later.) Consequently, I am looking forward to the train journey too.
So, what am I looking to do in the places I am about to visit? I have not planned much, apart from sampling Hyderabad's famed biryani, and the not-so-famous-but-apparently-tasty Telangana cuisine. In Pune, which is just a few hours' drive from Mumbai, I have absolutely nothing planned. People who've been there say it's a nice city and that's pretty much all I know about it at this point. And I want to keep things that way and let it surprise me.
All that said, am I excited about this trip? Oh yeah! But what is it particularly that I am excited about? Apart from the train ride, I don't really know.
Just being on the road is enough to get me excited about life.
If you want to know more about my Hyderabad and Pune trip in real time, you can follow me on Instagram.
How to travel London on a budget
|
What is AC First on Indian Railways about?