Vancouver: A winter wonderland this holiday season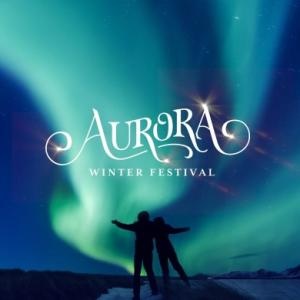 December 9 (TravelAndy): Come winter, and Vancouver finds itself high on holiday spirit. This season, like all other years, the Canadian city is busy spreading yuletide cheer with spectacular events — be it the Aurora Winter Festival, Vancouver Christmas market, 'A Charlie Brown Holiday Double Bill', or 'VanDusen Botanical Garden presents Festival of Lights 2018', 'Lights of Hope', and 'Grouse Mountain Peak of Christmas', among several others.
A celebration of magical winter experiences, the Aurora Winter Festival creates an imaginary village by the North Pole studded with amusement rides, Santa's Workshop, skating on the Frozen River, live entertainment, Christmas market, fantastic light displays, and food. The festival, running from November 23 to December 30, at Concord Pacific Place, is a winter wonderland both kids and adults would enjoy.
Vancouver Christmas Market, one of the most-awaited holiday events, returns to entertain visitors between November 21 and December 24, at Jack Poole Plaza, from 11.30am to 9.30pm. Whether it is a floating Santa underneath the Olympic Cauldron, a gleaming 30-foot tall walk-in Christmas tree, a 20-foot long tunnel decked up with 10,000 lights, or German and Spanish delicacies, and handcrafted gifts, this market is hard to resist.
Thousands of people gathered to watch the annual fireworks display at St. Paul's in Downtown Vancouver on November 16 this year, kicking off the annual 'Lights of Hope' that will mesmerise its audience every night till January 6, 2019. Started in 1998 by St. Paul' Foundation, over 100,00 light bulbs adorn the night sky, while Christmas carols and tasty treats add to the joy.
'A Charlie Brown Double Holiday Bill', a holiday favourite, has returned this year to be shown from November 21 to December 30 at Waterfront Theatre, while 'VanDusen Botanical Garden presents Festival of Lights 2018' will be on between December 1 and January 6, 2019. North Vancouver's Grouse Mountain will transform into The North Pole from November 23 to January 6, 2019, as visitors will not only have an opportunity to have breakfast with Santa, and take a tour of his workshop, but also help their favourite creation at Gingerbread Village win.
To find out more, visit tourismvancouver.com
Eiffel Tower to remain closed today: Reports
|
There's no place better than NYC during the holidays