Stage set for Vancouver Folk Music Festival 2018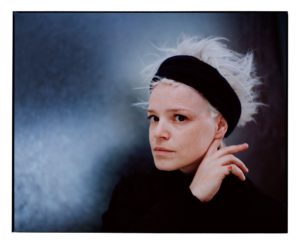 June 6 (TravelAndy): A major event on the world folk and roots music circuit, the Vancouver Folk Music Festival challenges audiences to expand their understanding and appreciation of what 'folk' can mean in a global context.
Bringing attention to exciting young artists who are pushing the boundaries and honouring the elders of the tradition, the Festival is an acknowledged leader in creating new ways of working with artists in developing forums and vehicles for experimentation, improvisation and education.
The Festival features more than 70 hours of music on eight outdoor stages — three evenings of main stage concerts and two full days of performances throughout the park.
The Festival also features a 20-vendor food area, a crafts market, a stage and activity area dedicated to the Little Folks and their families, and the Festival Community Village where local community-building organisations and businesses are represented.
All of this takes place in the spectacular outdoor setting of Jericho Beach Park from July 13 to July 15, 2018, amidst groves of pine and cedar trees and against a backdrop of the beautiful coast mountains rising above a modern city skyline.
Meanwhile, the appearance of many Festival guest artists at other venues around town in the days before and after the Festival Weekend create a unique city-wide folk and roots celebration, creating opportunities to get up close and personal with Festival guest artists.
Chandigarh to Shimla in 20 minutes by helicopter taxi
|
Tobacco ban at Jharkhand tourism sites, hotels