India
You either love it or you hate it — when it comes to the India experience, there is nothing in between. This country will overwhelm you senses with its sounds, colours, smells, and the billion-plus population. Few countries offer experiences as varied as the sub-continent where you find the highest mountain peaks and the most beautiful seasides. Camel-ride in a desert? Check. Historical sites? India's history goes back 5,000 years. You will look at things from a different perspective once you've been to India.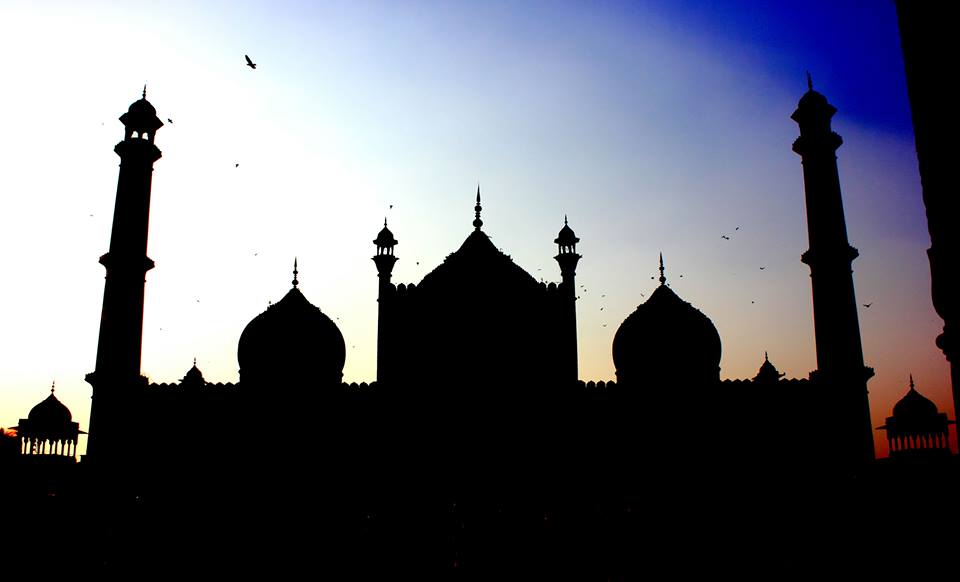 Destination guides
Khecheopalri, Sikkim     Kolkata/Calcutta     Murshidabad     Palolem beach, Goa     Pushkar Camel Fair     Varanasi
Top things to do
1. Ride a camel: Head to the city of the Golden Fortress (A film by Satyajit Ray based on a yellow sandstone castle at Jaisalmir in Rajasthan). A ride on a camel over the sand dunes during sunset is quite thrilling.
2. Visit Mumbai: India is often identified with Bollywood, and Mumbai (former Bombay) is the city where the Hindi film industry is based. Spend a few days there and it's not unusual to come across some stars.
3. Check out the Ajanta and Ellora caves: Situated some 400km from Mumbai, Ajanta and Ellora are beautiful caves carved into hillsides. There are 34 caves at Ellora dating from between the 6th and 11th centuries AD, and 29 caves at Ajanta dating back to between the 2nd century BC and 6th century AD. The Ajanta caves are known for their beautiful paintings and sculpture and the Ellora caves are known for their architecture.
4. Chill out on the beaches of Goa: Beautiful beaches, awesome seafood and laid-back lifestyle. These are things you associate Goa with. Hire a motorcycle and go beach-hopping. Go kayaking off Palolem beach in south Goa. You'll love it.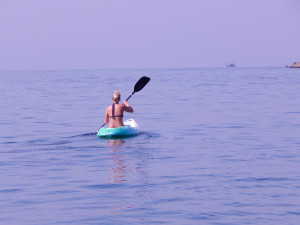 5. Scuba dive in the Andamans: The Andamans are among the best places in India to experience nature up, close and personal. The archipelago also offers excellent scuba diving sites.
6. Experience Durga Puja in Kolkata: Nothing can prepare you for the experience that is Durga Puja because it is simple not possible to compare it with any other festival in India or abroad. Yes, the excuse is religious, but it is so much more.
7. Take the toy train to Darjeeling: The cool hills, the lush tea gardens that produce the world's finest tea, the majestic Kangchenjunga range before you. What more can you ask as you chug into this popular hill station!
8. Go trekking in the Himalayas: The Himalayas provide excellent opportunities for trekking. Explore some trails while you are around.
9. Watch colourful rituals by the Ganges in Varanasi: The fire rituals are something else in this place, which is among the world's oldest continuously inhabited cities.
10. Taj Mahal: The world's most famous emblem of love deserves all the hype. You will be impressed.
Typical costs
Sleeping: You can find decent budget accommodation in the INR800 to INR2,200 range across the country. Prices may be lower at small towns. Hostels are not so popular, but there are enough budget hotels and guest houses.
Food: It's possible to have hygienic and filling food for INR250 a day. However, if you're looking to eat at the average restaurant in a city, a single meal could cost around INR250.
Transportation: Indian Railways has an incredible network that offers cheap transportation to almost everywhere in the country. Get on a long-distance train for the experience. Buses also run on long and short routes within and between cities. Then there are metros, trams, tuktuks, rickshaws and ferry depending on the city. If you use public transport, an entire day of going around a city should not cost you more than INR150 anywhere in India. You will spend more if you take taxis.
Activities: Entrance to many religious places and parks are free. However, tickets for entry to various museums and other tourist attractions are significantly higher for foreigners than those for Indian citizens. Indians can practically enter anywhere for less than INR50 while foreign visitors could have to pay INR150 or more. Depending on their nationality, foreigners have to pay either INR510 or INR750 to enter Taj Mahal. Children below 15 can enter for free. A movie at a multiplex can set you back by INR200.
How to save money
Use public transport: Avoid the taxi when you can. Ask people which bus goes to your destination and take the bus. Most people will be happy to help you.
Couchsurf: The CS community is pretty active in India, especially in the big cities.
Travel off season: At any point, there will be some part of the country where it's the off peak season. Visit those places (for example, Goa in monsoon).
Itineraries
1. Around India [6 weeks or more]
If you're planning a big trip around India, you could roughly follow this itinerary.
1. Arrive in Delhi
2. Head to Rajasthan and spend a week or two of weeks there visiting the many forts and riding camels and elephants
3. Go to Mumbai (Bollywood!)
4. Take a day train to Goa. The views along the route are great. Once you are there, chill out on Goa's beaches and enjoy the laid-back lifestyle
5. Head to Pondicherry and spend a few days there soaking in the French colonial heritage and the spirituality
6. Go north to the state of Odisha and check out Temple City Bhubaneswar and the holi town of Puri, famous for the car festival in July
7. Visit Kolkata, the former capital of the country and spend a few days here. If possible, see the Durga Puja in October. You might also want to go to the Sundarbans and if you are lucky, you could see the elusive Royal Bengal Tiger
8. The next stop is Varanasi. This city, which is holy to the Hindus, is one of the oldest continuously inhabited cities in the world
9. Take the train to Agra Cantonment to see the Taj Mahal
10. Back to Delhi
Don't pack all this in if you don't have at least 40-45 days to spare. If you like to take it slow, you'll probably need two-and-a-half months or more.
2. Himachal Pradesh mountains [2 weeks or more]
If you love mountains, you'll love this trip through the Himalayas in Himachal Pradesh state.
Here's the plan: Delhi-Chandigarh-Narkanda-Sangla-Kalpa-Sarahan-Banjar-Naggar-Manali-Delhi
You could either run through this itinerary in two weeks, or take it slow and cover it all in a month.
3. Sun and Sea in the Andamans [8 days or more]
If you love the sea, you want to visit the Andamans. The blue and green waters teaming with marine life will take your breath away. Check out this link here to decide on the islands you'd like to visit. But here's a guideline itinerary. You could build yours based on this one.
1. Arrive in Port Blair. Check out some local sites and beaches. Don't miss the light and sound show at Cellular Jail
2. Take a boat to Neil Island, which has a number of fascinating beaches and snorkelling and diving opportunities. Stay at one of the guest houses. Spend a few days here
3. After experiencing this island, move to the more popular Havelock island. Go diving or swimming or trek through the forest on the northwestern part of the island. Spend a few days here
4. Back to Port Blair and do some more sight seeing if you feel like before heading back to the mainland.
Would you like to add to this guide? If yes, you can either post your suggestions in the comments section or mail me directly at travelandysite@gmail.com with your suggestions so that I can update it with the relevant points. I will be happy to include your name (with a link to your blog if you have one) at the bottom of the page.