Ten reasons to visit Pushkar Camel Fair

Rajasthan usually forms an integral part of the itineraries of most travellers visiting India. With its vibrant culture, grand palaces and forts and breathtaking sand dunes, it deserves every bit of the attention it gets. 
But the one event that attracts the largest number of visitors to this desert state is Pushkar Camel Fair, which takes place over five days during October-November on the banks of the Pushkar Lake.
There are no end of things to see and do at the fair. Just walk around the fair grounds and you'll want to stand and check out something or the other every few steps.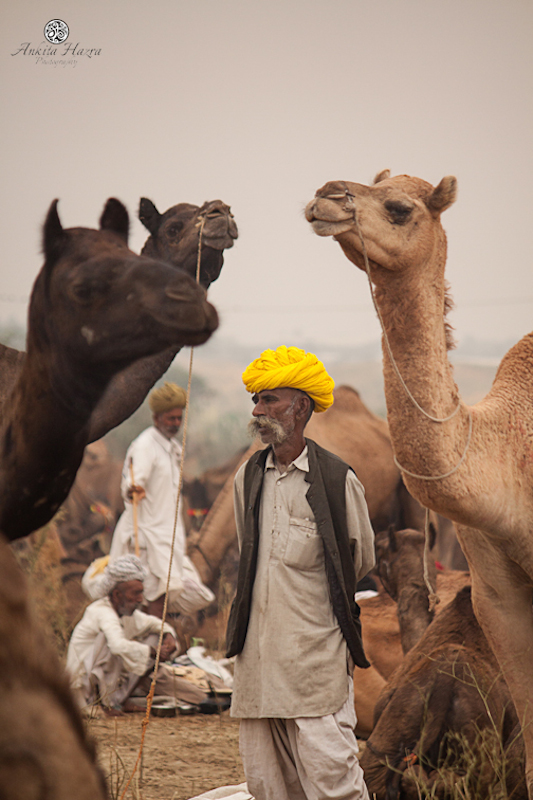 Here are ten reasons to visit Pushkar Camel Fair.
Camels: The world's largest camel fair draws around 50,000 of these animals and some 200,000 people. It's very interesting to observe the camel owners preparing their animals for sale. The camels are petted, fed, lovingly combed, painted and shaved to make them look clean and beautiful. The more beautiful a camel looks, the higher is its selling price.
Other livestock: The camel festival is more than just camels. People also come here to buy and sell horses, cows, sheep and goats.
Pushkar Lake: Considered holy by the Hindus, Pushkar Lake has been referred to in several historical and mythological texts. The notable mentions are in the Ramayana and Mahabharata epics. The lake is surrounded by fifty-two bathing ghats, which people use to take dips in the water, which is said to cleanse one's sins and cure diseases.
Gypsy snake charmers: There was a time when one of the main things with which Westerners identified India was snake charmers. There's certainly much more to India than snake charmers, but you find these gypsy snake charmers at the fair who are happy to show you a snake or two in exchange of some money.
Puppets: The string puppet theatre tradition of Rajasthan, known as Kathputli (kath=wood, putli=doll) arguably goes back to more than a thousand years. You will find Kathputli shows on the fair grounds and when you see it, you will realise it's not for nothing that the tradition has stood the test of time.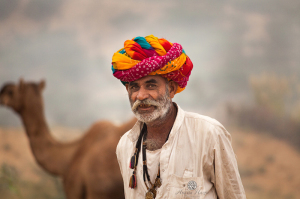 Fun contests: There are a lot of things to keep you engaged at the fair. Among them are competitive events such as tug-of-war, kabaddi matches, turban-tying and longest-moustache contests. Actually, the competitive aspect is nothing more than an excuse to have some fun.
Rajasthani shoes: Are you fascinated by the colourful Rajasthani shoes? You will find lots of little shops in the area that that will make customised camel-leather footwear for you.
Shopping: If you like to collect souvenirs, this is a great place to buy lots of them. You will find lots of decorative items themed on the camel apart from beautifully-painted bamboo sticks.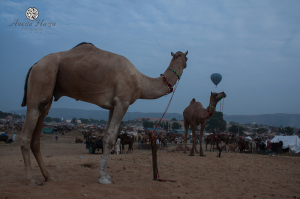 Hot air balloons: Do you fancy a bird's-eye view of the fair ground? Why not take a hot-air balloon ride?
Food: Being a temple town, it's hard to find non-vegetarian food and alcohol in Pushkar. But there are yummy veggie options galore. Don't forget to try out the poha and falafal.
The author of this post is Ankita Hazra, co-founder of MAC Studio and The Artshop. She also works as an art facilitator and photographer, educating children with creativity and visual art
Why travel insurance is important
|
10 things you should always pack