Tag: Poland

Poland isn't the first place on most people's minds when they think of going to Europe. In this guest post, Rudradeb Mitra explains why it should be right at the top of your go-to list in Europe.
Poland is among the most underrated travel destinations in Europe. I believe it should be one of the top travel destination for travellers who seek to experience local culture, adventure and fun at a reasonable price.
Here's why. Continue reading Why Poland is perfect for the budget traveller →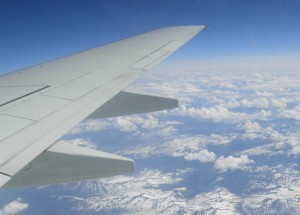 September 23 (TravelAndy): Air China has started flights between its capital city, Beijing and Warsaw, the capital of Poland, from on Wednesday, said reports.
Four flights a week will operate on this route on Mondays, Wednesdays, Fridays and Saturdays.
The flight will leave Beijing at 02:30 reach Warsaw at 06:20. The return flight will depart from Warsaw at 14:10 and land in Beijing at 04:30, the following day.
Continue reading Air China starts Beijing-Warsaw nonstop flights →