Air China starts Beijing-Warsaw nonstop flights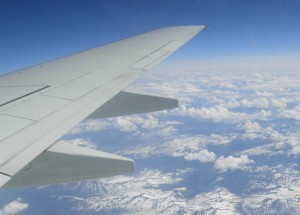 September 23 (TravelAndy): Air China has started flights between its capital city, Beijing and Warsaw, the capital of Poland, from on Wednesday, said reports.
Four flights a week will operate on this route on Mondays, Wednesdays, Fridays and Saturdays.
The flight will leave Beijing at 02:30 reach Warsaw at 06:20. The return flight will depart from Warsaw at 14:10 and land in Beijing at 04:30, the following day.
With this new route, Air China extends its service to 24 routes between China and Europe.
It had already been flying to London, Paris, Munich, Frankfurt, Dusseldorf, Vienna, Geneva, Madrid, Barcelona, Rome and Milan.
Air India Express starts Chandigarh-Sharjah flight
|
Epic tourism at Mahabharat sites