Suspension Train in Germany's odd tourist destination list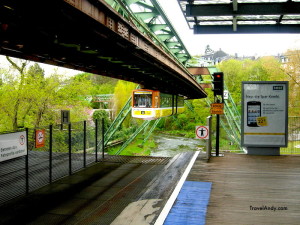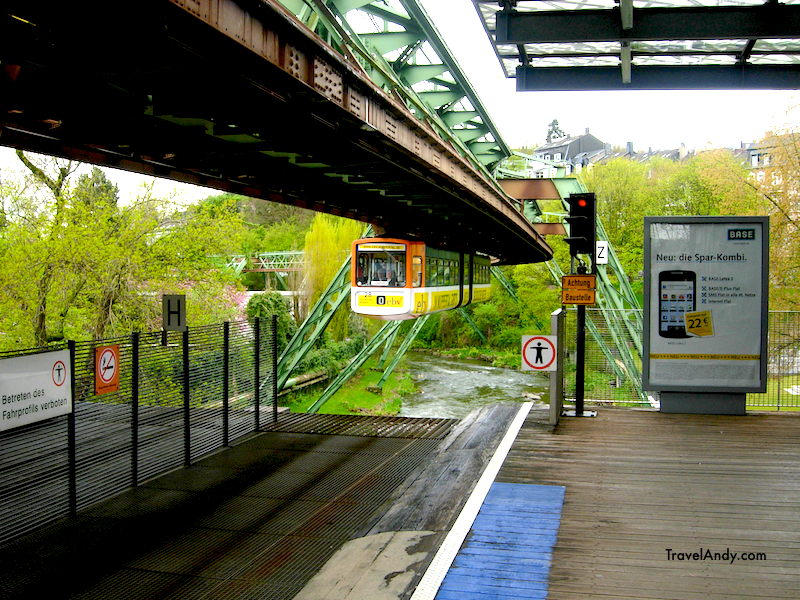 June 26 (TravelAndy): The Suspension Train in Wuppertal, locally known as The Wuppertaler Schwebebahn, has been included in a list of "10 odd tourist attractions in Germany you shouldn't miss" by The Local, Germany.
The Schwebebahn station is right next to the Wuppertal hauptbahnhof. You see the stairs going up on the left just as you leave the station. The beautiful hanging tram, which runs over the river Wupper (from which the town gets its name), feels like a large cable car as it gently sways while running.
It is the world's oldest railway of it's kind — 117 years old and still in regular use, the report adds. [Also read: Ride the Schwebebahn in Wuppertal, Germany]
The other attractions in the list are Dachshund Museum in the Bavarian city of Passau, the world's narrowest street, the Great Heidelberg Tun, Frankenstein Castle in Hesse, the Upside Down House at Putbus on Rügen Island, Ferropolis — the city of iron, The Berlin Museum of Medical History at Charité Hospital and Kunsthofpassage's Singing Drain Pipes.
Crossroads of cultures at Shakhrisabz in Uzbekistan
|
Scotland promotes camping opportunities