New airline to link Iqaluit, Ottawa & Halifax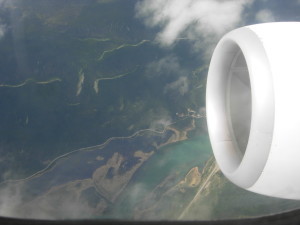 February 3 (TravelAndy): New Canadian budget airline FlySarvaq intends to begin flights on May 6.
The airline will connect Iqaluit, capital of Nunavut, the northernmost and largest territory of Canada, to Ottawa and Helifax.
FlySarvaq plans to depart Ottawa for Iqaluit early on Mondays and Fridays and return to Ottawa from Iqaluit early in the evening.
On Fridays, it intends to fly down from Iqaluit to Halifax directly and make the return flight the same afternoon.
It intends to offer "affordable fares, a punctual service focused on safety and high quality".
"It is our hope that this service will create significant possibilities for Nunavummiut looking to travel south, as well as open up more opportunities for people to visit Nunavut," said Adamee Itorcheak, President of Sarvaq, partner in FlySarvaq.
Tickets for this route will be available for booking online by March 1 on FlySarvaq's website.
Jet Airways to start in-flight Wi-Fi service
|
Jaipur to host its first open air photo festival